Come and Sing with "Songs of Praise" in Inverness Cathedral – 12 June 2022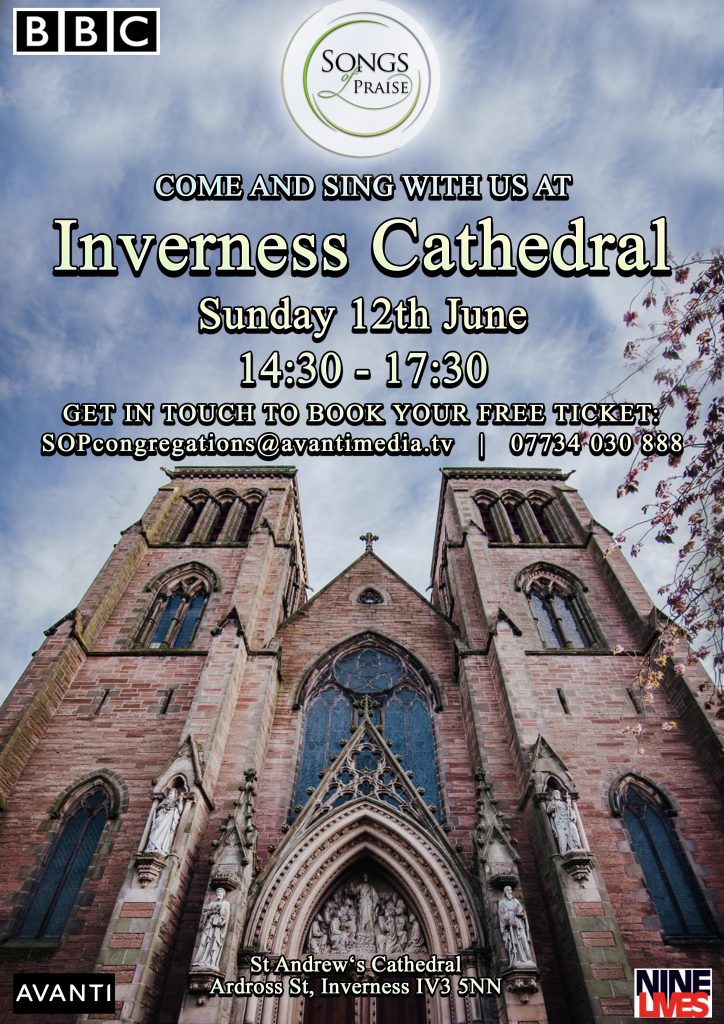 To apply for free tickets, please send your name, address, contact phone number and number of tickets requested to SOPcongregations@avantimedia.tv. 
Please include 'Songs of Praise Inverness' in your subject header.  
Alternatively, you can call us on 07734 030 888 to book your tickets. 
We would love to see every seat filled, so please only apply if you know you are able to come.  
Many thanks for your support; we look forward to hearing from you.   
Yours faithfully, 
Songs of Praise Team