Church Services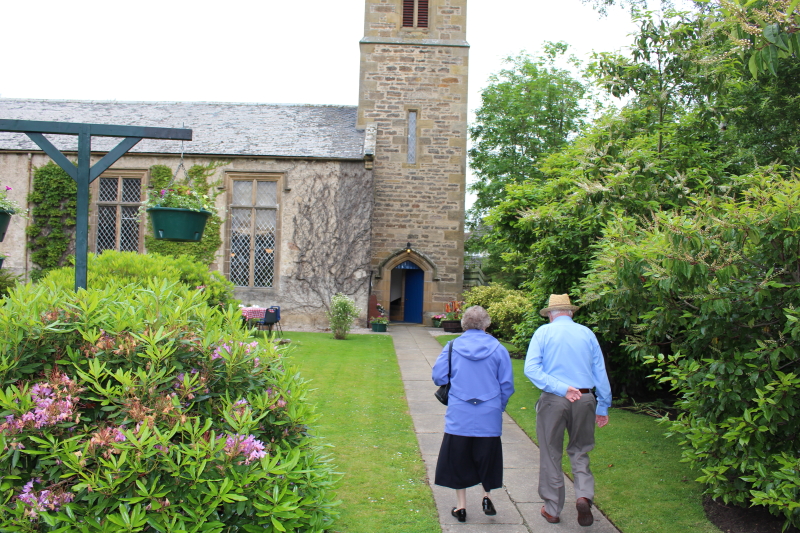 The procedure described below will continue for the next 2 Sundays, 25 October 2020 and 1 November 2020. For Remembrance Sunday 8 November 2020 there will be a short outdoor service at the Findhorn War Memorial opposite Findhorn Church. The buildings at Findhorn and Kinloss Church will be closed on Sunday 8 November 2020. An E-service will be available on the Alves and Burghead Church website www.abcofs.org.uk
From 15 November 2020 we will return to alternating our services between Kinloss and Findhorn Churches, starting with Kinloss Church on 15 November 2020 then Findhorn Church on 22 November 2020. The Service will commence at 1000. The format is still under discussion. The other change is that we hope we will be increasing the capacity to accommodate 30 visitors. To manage the track and trace we will require visitors to book for each service. A form will be available on the website in due course as well as a phone number to make bookings. Please check back nearer the time for details.
We have now received permission to open both our churches for private prayer and contemplation. Both churches will be open every Sunday from the 9 August 2020 from 0930 to 1130. We will be experimenting with a looped video of a form of service each week. Just drop in during the open period to watch. The videos will last about 30 minutes and will be on continuous loop so it won't matter if you miss the start. The churches are limited to 10 people at a time and we would ask everyone to follow the directions of the volunteers who will be present to assist you. To assist NHS Scotland in any Track and Trace evolution we ask that you provide the volunteer with Name, Postcode, Contact telephone number and Time of arrival.
We have prepared 2 videos showing the process for each church so that you will know what to expect. Please take the time to watch them before you go and please remember to bring your facemask with you as it is required to be worn in the church.
Procedure for using Kinloss Church for Prayer and Contemplation on Sundays 0930 -1130
Procedure for using Findhorn Church for Prayer and Contemplation on Sundays 0930 – 1130