Findhorn Church History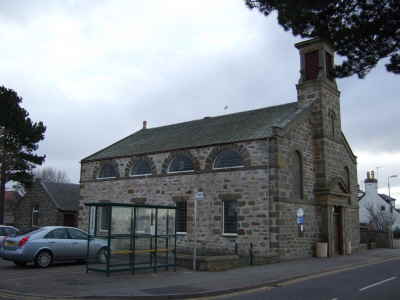 The church was built in 1843 as a Free Church to a design by John Urquhart (1795-1869 ), a native of Forres. The sites of the Church and Manse were disposed to the Trustees of the Free Church of Scotland worshipping in Findhorn. The Trustees were the Minister, John Macpherson, and James Garrow, farmer, Kinloss, John Munro, fisherman, Findhorn, William Sutherland, carrier, Findhorn, George Masson, fisherman, Findhorn, Alexander Storm, blacksmith, Findhorn, John Percy, Manager of Salmon Fishings, Findhorn, and William Paul, merchant, Findhorn.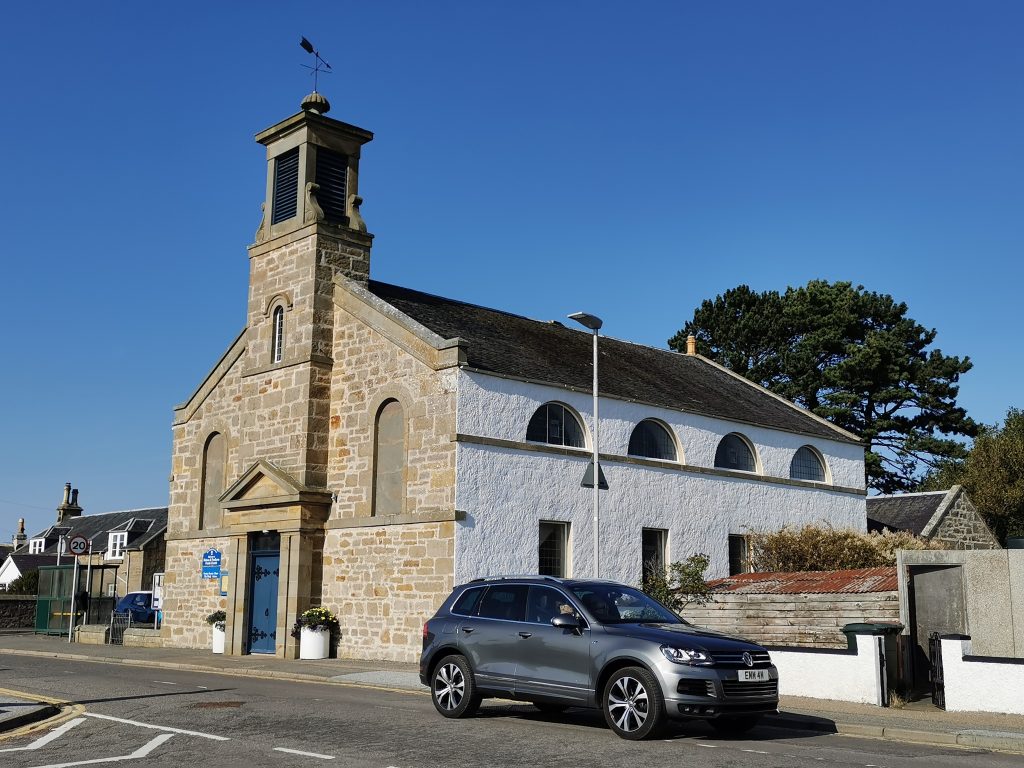 In 1900 the Free Church united with the United Presbyterian Church and an Order of Allocation transferred title of the Free Church Congregation's properties to the Minister, Session Clerk, and Clerk to the Deacons' Court of Findhorn United Free Church of Scotland.
In l903 the grounds of the church were extended, mainly on the east side. The Minister by then was William Cumming Skinner, and the Trustees were :- John Percy, Manager of Salmon Fishings, William Paul, merchant, John Masson, merchant, David Main, fisherman, Thomas Masson, fisherman, James Macdonald, fisheries officer, Hugh Kemp, fisherman, and George Maclennan, fisherman, all of Findhorn, and Hugh Ross, railway servant of Kinloss.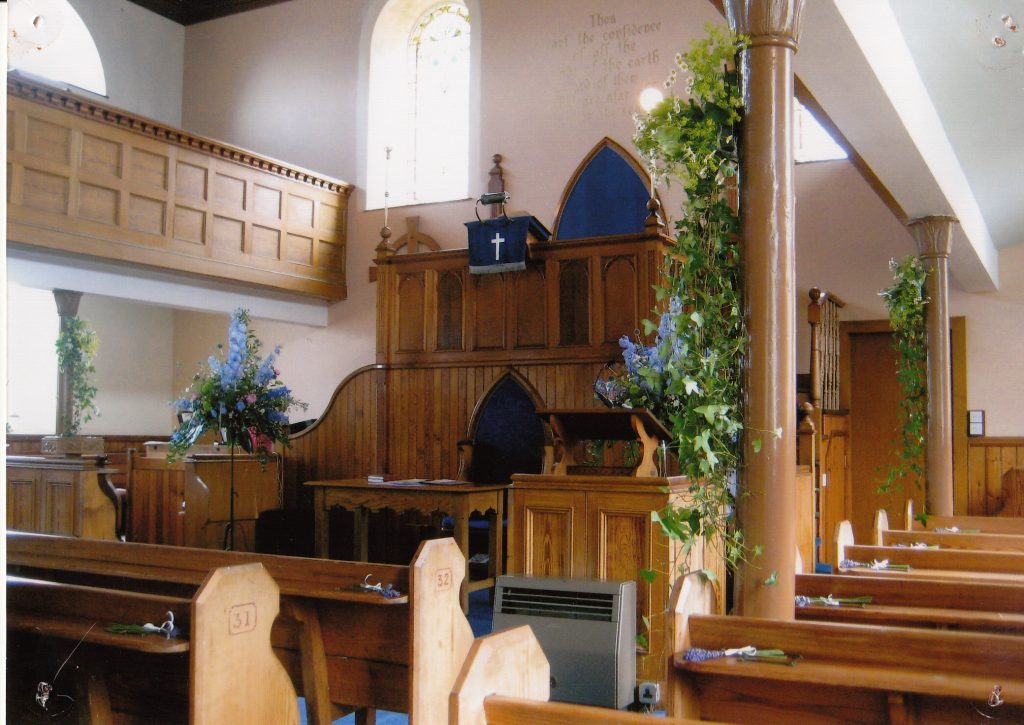 The present Kinloss and Findhorn Church is the result of a Union in 1929 of Kinloss Parish Church and Findhorn United Free Church when the incumbent minister of the former Findhorn United Free Church, James Ross, was appointed the first Minister of the united congregation of Kinloss and Findhorn.
Finally, the linking of the united charges of Alves and Burghead and Kinloss and Findhorn took place on 13 January 1995, with the first minister to the new charge being Rev. John Beck. Rev. Duncan Shaw was inducted on 23 March, 2006, Rev Louis Bezuidenhout, was inducted on 24 February 2014. Our current minister, Rev Dewald Louw, was inducted on 23 September 2021 after an extended period of vacancy.