Kinloss Church History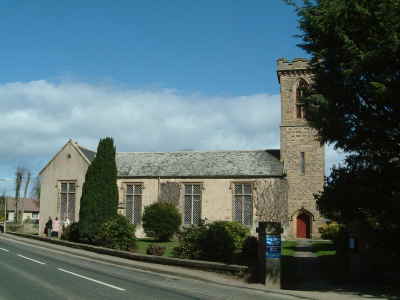 Prior to 1657 the people of Kinloss and Findhorn worshipped in the Abbey of Kinloss, under the spiritual care of the Minister of Rafford. In the years 1651-2 Brodie of Lethen sold the stones of the Abbey to Oliver Cromwell for the building of the Citadel in Inverness so the people of Kinloss and Findhorn were left without a church.
To remedy this a representation by the Minister of Alves, a Mr Campbell, to the Presbytery of Forres, on behalf of the Presbytery of Elgin stated: "by the unanimous consent of the whole heritors….. and of all the members of the Presbyteries of Elgin and Forres, it is agreed that there shall be a church and a particular parish erected for Kinloss and the people thereabout, who are now almost without the means of the Gospel"
From this the Brodie of Lethen was persuaded by the Presbytery to use some of the proceeds from the sale of the stones to build a church and manse at Kinloss. In 1657 the Synod of Moray approved the erection of Kinloss as a separate and independent parish. The newly created parish was formed from lands mainly taken from the Parish of Rafford. It is interesting that Rafford was compensated for the loss by being given Altyre which had belonged to Dallas. Dallas was compensated for this loss by gaining Kellas from Elgin. Elgin however, was not compensated and this source of grievance resulted in the Minister of Elgin seizing the revenues of Kellas whenever he could.
The first minister of the new parish of Kinloss was called in 1657, but (in these unsettled times) was not ordained until 1659. His name was James Urquhart and his stipend was fixed at £20 a year and "4 chalders of beer". James Urquhart was a well known Covenanter, who stoutly resisted the reintroduction of Episcopacy, and in 1663 he was deposed for "refusing to submit to the new Government in Church and State." Undaunted, James Urquhart continued his ministry, holding conventicles in the fields, and for some years courageously defied attempts on the part of the Earl of Moray to silence him. Eventually, however, he was seized, condemned by the Privy Council to be banished, and was confined in 1685 in Blackness Castle where so many noted Covenanters were imprisoned for their faith. In 1690, on the restoration of Presbyterianism, he was restored to his charge.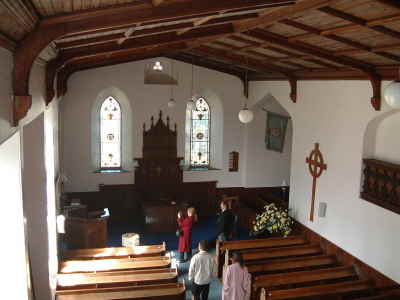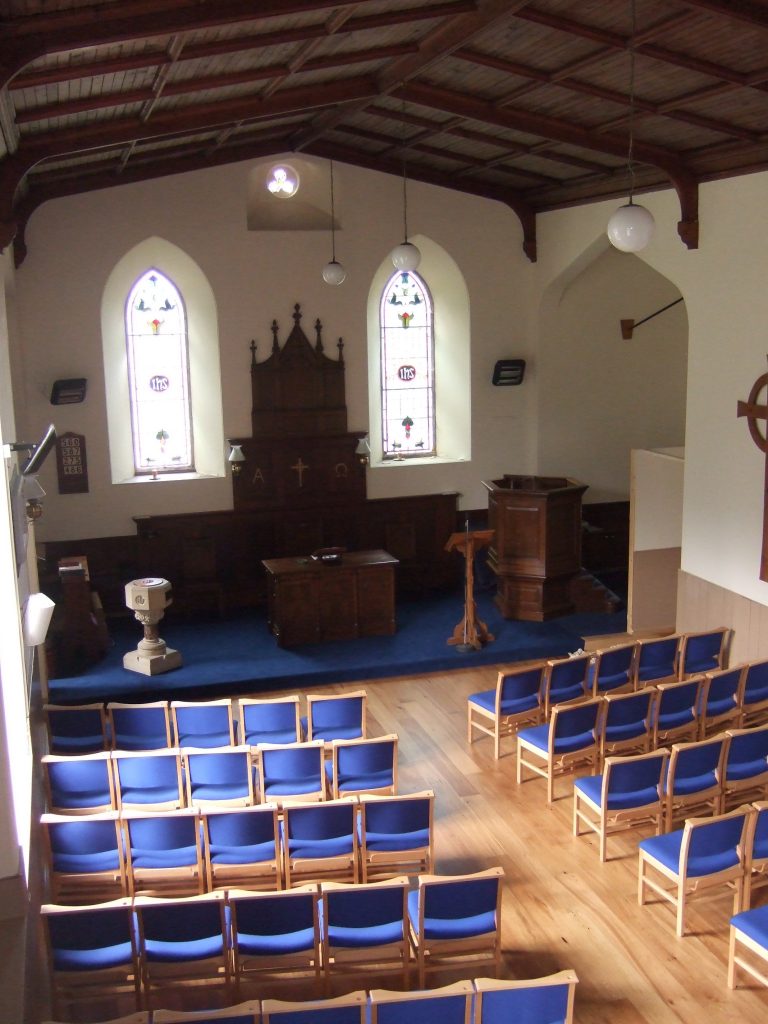 The present church building at Kinloss was built upon, and includes part of the original foundation and dates from 1765.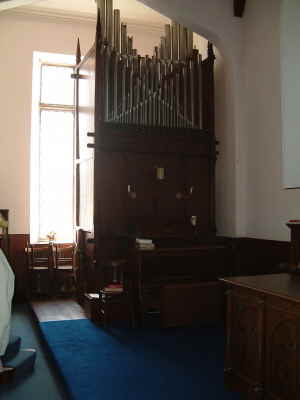 The Church Organ was built by Messrs Harrison and Harrison, Durham and installed in 1879